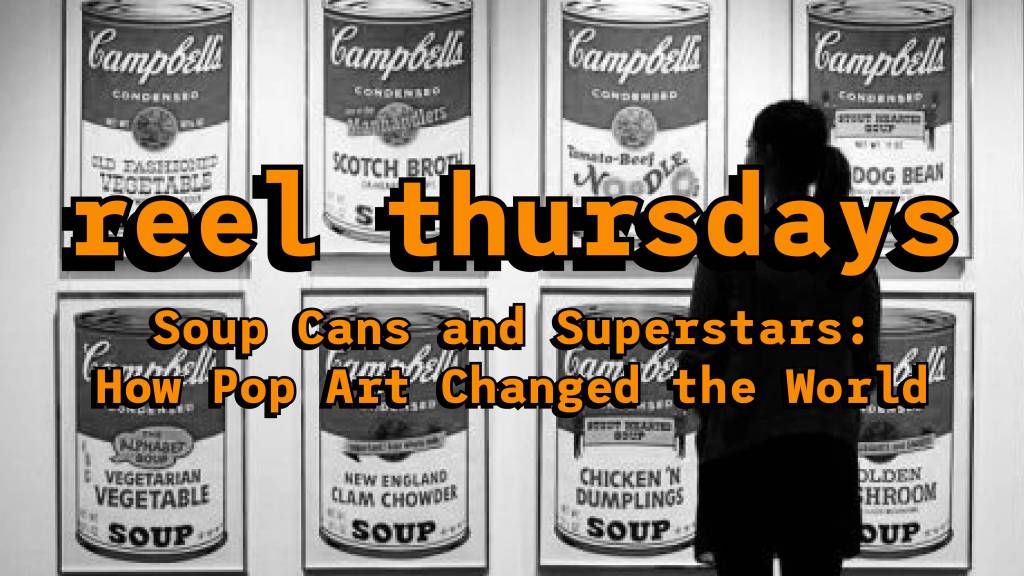 In this BBC production, Alastair Sooke brings fresh perspectives on Pop Art and tracks down its pioneers from American artists to British godfathers Peter Blake and Allen Jones. Sooke travels to China to discover Pop Art's relevance in today's globalised, internet age, with a new generation of artists reinventing it for the 21st century.  
Reel Thursdays is a series of eight feature documentaries organised in conjunction with the current exhibition: 'Handmade Readymades: Jasper Johns, Roy Lichtenstein, Robert Rauschenberg & James Rosensquist'.
FREE ADMISSION
Limited seating.
Viewer discretion is advised.