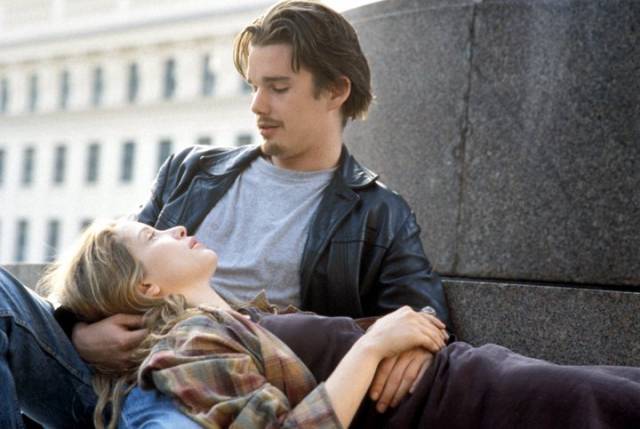 Reel Thursday: Before Sunrise (1995)
Thursday, 19 December 2019
7.00pm - 9.00pm
While travelling on a train in Europe, Jesse, an American man, meets Celine, a French woman. On his last day in Europe before returning to the US, he decides to spend his remaining hours with her. Thought-provoking and beautifully filmed, Before Sunrise (1995) is an intelligent, unabashedly romantic look at modern love, led by marvelously natural performances from Ethan Hawke and Julie Delpy.
Reel Thursday is a series of film screenings held in conjunction with our exhibition, Melati Suryodarmo: Memento Mori. Admission is free. RSVP: Email | Facebook
© 1995 Castle Rock Entertainment. All Rights Reserved.