Born in 1961, Bangkok, Pinaree Sanpitak is one of the most established Thai conceptual artists of her generation. Her artistic practice revolves around the human body and form as a vessel of experience and perception. 
Pinaree Sanpitak, 'Breast Talks 10', 2018
A recurring motif in her work, the female breast is distilled into its basic form of vessel and mound, resembling the Buddhist stupa (shrine) and offering bowl on occasion. Her sensorial inquiries also reveal a keen sensitivity towards a range of materials such as textiles, glass, ceramic and metal, informing her various approaches in collage, drawing, painting, printmaking, and sculpture. This results in an astoundingly varied and innovative body of work.
Pinaree Sanpitak, 'Breast Notes 1' and 'Breast Notes 3', 2018
Beyond the breast-stupa, other organic forms make their appearances across the prints as well. Permuted in a range of colours, composition, and even paper material (in some cases, the artist uses STPI handmade mulberry paper, with mulberry fibre being a component of traditional Thai handmade paper), each work is suggestive of a different reading of the generative shapes. One can elucidate a range of concerns such as from the personal, to genderedness and womanhood, and to being-in-the-world and sacredness. This fluidity in interpretation prompts us to be in deeper engagement with the world we inhabit. 
Visit our Artsy Viewing Room to view all available artworks here. 
Exhibitions at STPI
Turning the Axis of the World (2020)
IFPDA Online Viewing Room: To Gesture and Inhabit (2020)
Pinaree Sanpitak: Fragmented Bodies: The Personal and The Public (2019)
Watch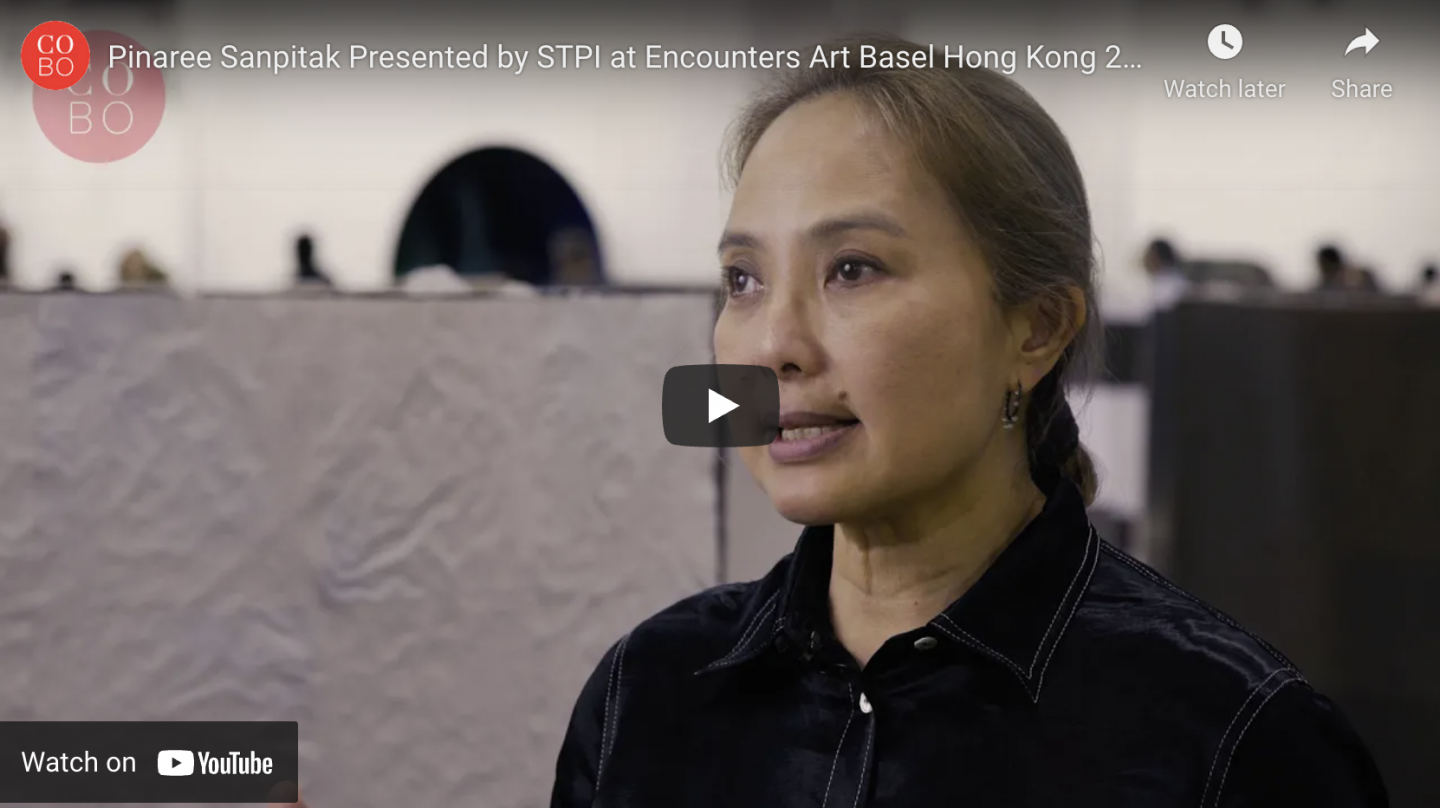 Listen
In Dialogue: Pinaree Sanpitak, Adele Tan and Vipash Purichanont
At STPI Gallery, 12 October 2019
Coffee and Conversations with Pinaree Sanpitak
At STPI Gallery, 8 September 2018
Merchandise and Prints
View merchandise and selected prints by the artist at The Corner Shop here.
Read more about the artist and her time at STPI
Pinaree Sanpitak on Moving Through Space, Seeing With A Painter's Perspective and Building Multi-Layered Concepts
Object Lessons Space, November 2019
Conversation with Thai artist Pinaree Sanpitak
Art & Market, 14 October 2019
An Afternoon with Pinaree Sanpitak
STPI, 12 September 2018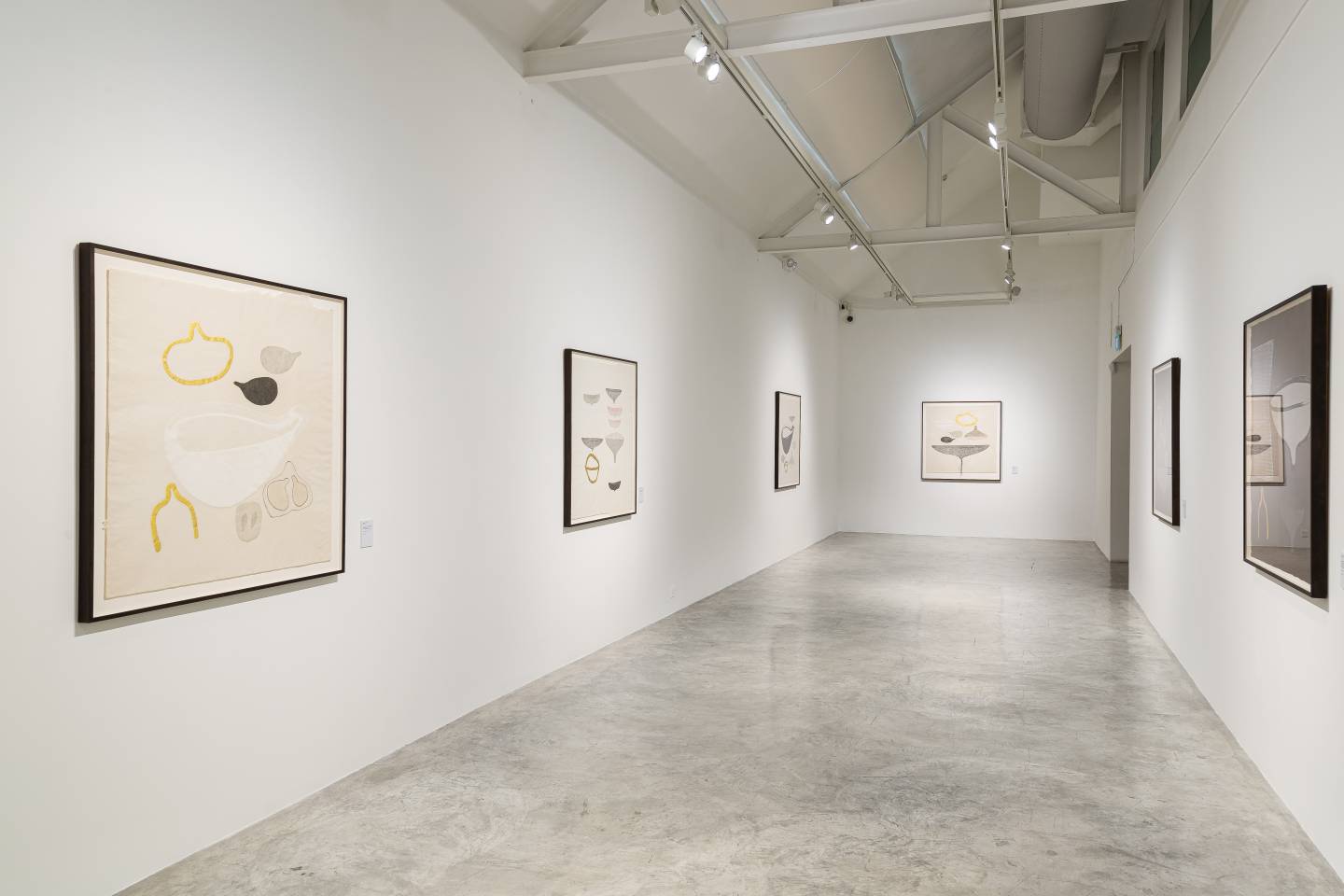 Pinaree Sanpitak, 'Fragmented Bodies: The Personal and The Public', 2019